Cleaning your floor can help improve the overall condition and value of your home, as well as increase its resale value, but it's not always an easy task. With so many flooring options available in the market these days, you need to know what's right for your floor type and cleaning needs. To help you with this, we've put together some helpful tips on how to properly maintain your flooring.
Wipe Up Spills Immediately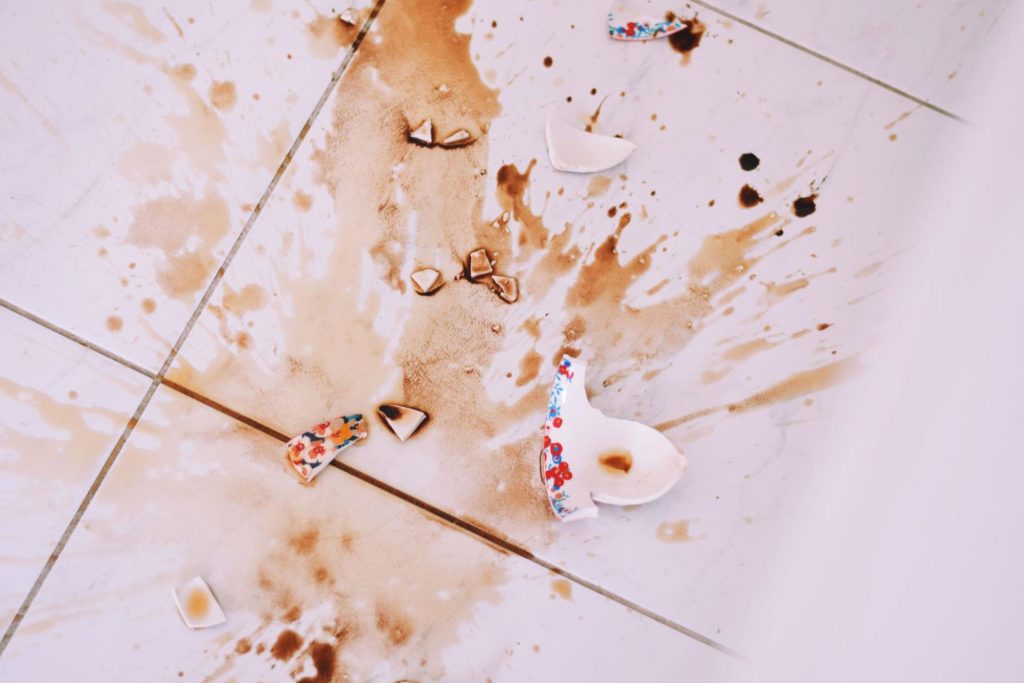 The reason why you should wipe up spills immediately is that it can be a huge problem when the spill spreads and dries up. Also, the spill is easier to clean up when it's still fresh. This is important because some flooring materials aren't designed to absorb liquids. So if the content of a spill is absorbed by the flooring and stays that way for a while, there's a possibility that the flooring material will swell eventually, which means wood flooring can potentially expand and crack.
Use Furniture Pads to Protect Your Furniture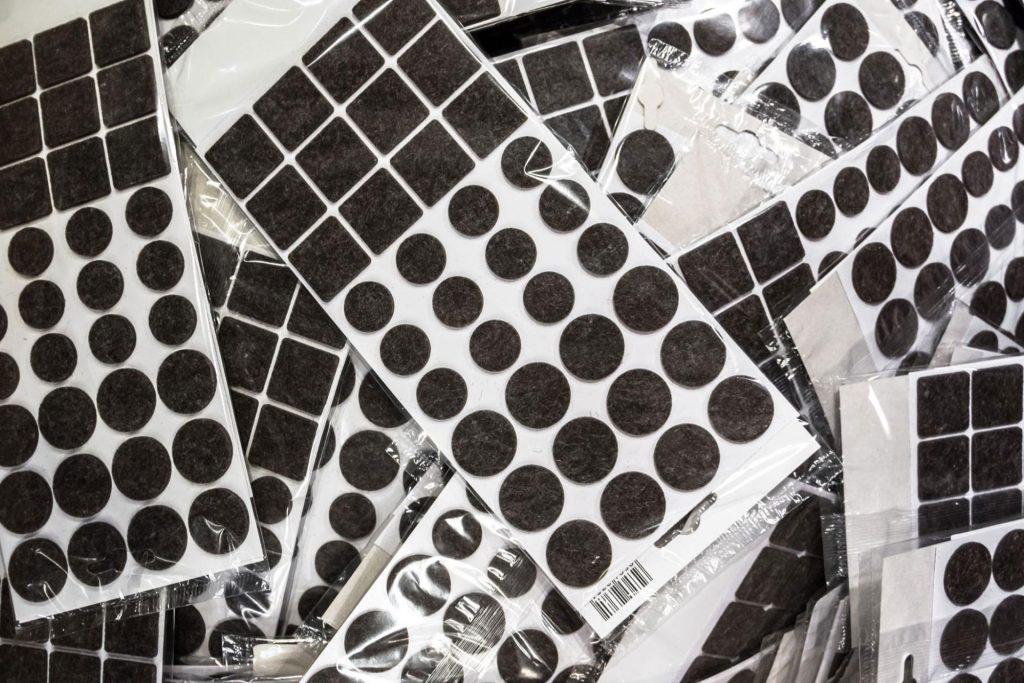 Whether you have wooden flooring or carpet, every homeowner should invest in furniture pads for protection. It's a really good idea to protect the floors from scratches and other damage. There's nothing worse than seeing the wear and tear on your wood floors caused by furniture, especially heavy items like family sofas and dining tables. When rearranging the appearance of a room, you will obviously be moving around furniture and that can create some problems — it can leave a curvy effect on the tiles and even hardwood floors.
Practice Daily Sweeping or Dusting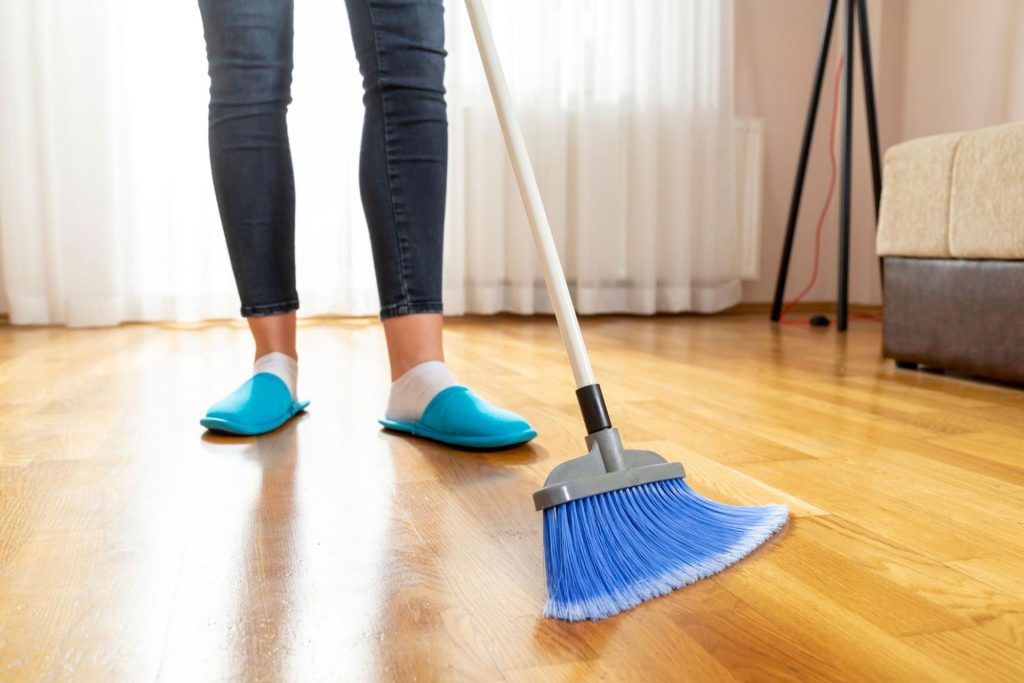 It's important to have a dust-free environment at home or in the office. If you are living in a small apartment or doing the cleaning after your kids – this becomes pretty crucial. To keep your floorboards sparkling, use a regular broom or dust every day to pull out dirt that settles into the seams. If you have tile or hardwood, vacuuming can help suck up any extra dirt that's gotten stuck in the fine grooves or seams of your floorboards.
Vacuum Weekly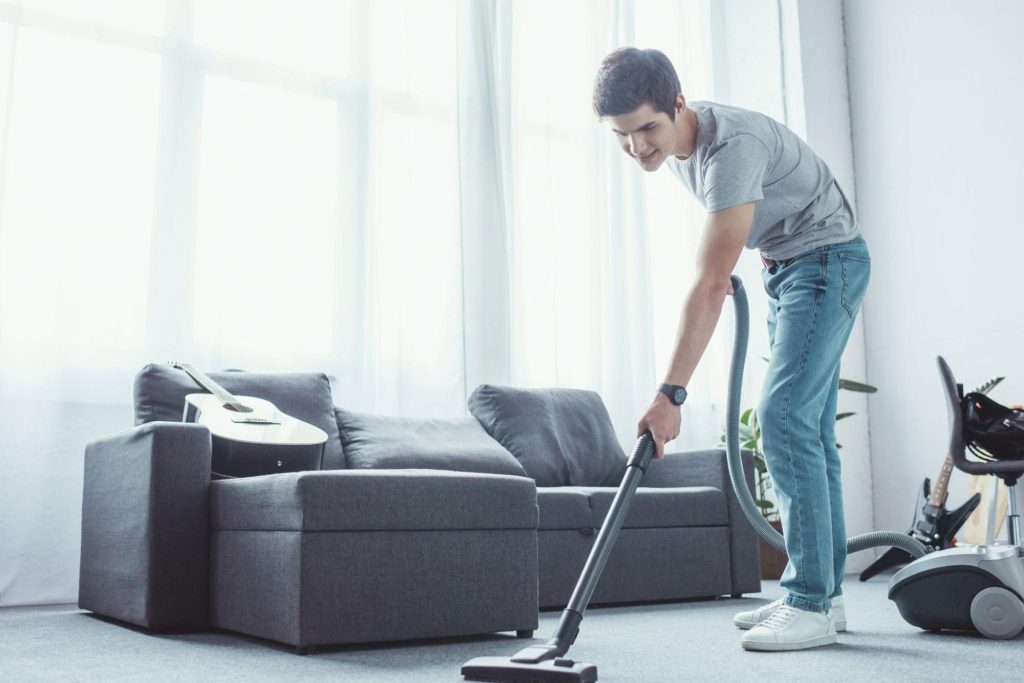 Speaking of vacuums, dusting may be important on a daily basis, but don't forget to vacuum your floors at least once a week. If you have hardwood floors, then you know how important it is to vacuum weekly. Weekly vacuuming is not only key to keeping your home clean, but it's also making sure any crumbs and dirt you missed while sweeping don't scratch your floors. It may seem tedious at first, but it'll become a habit in no time.
Choose the Right Cleaner for Your Floor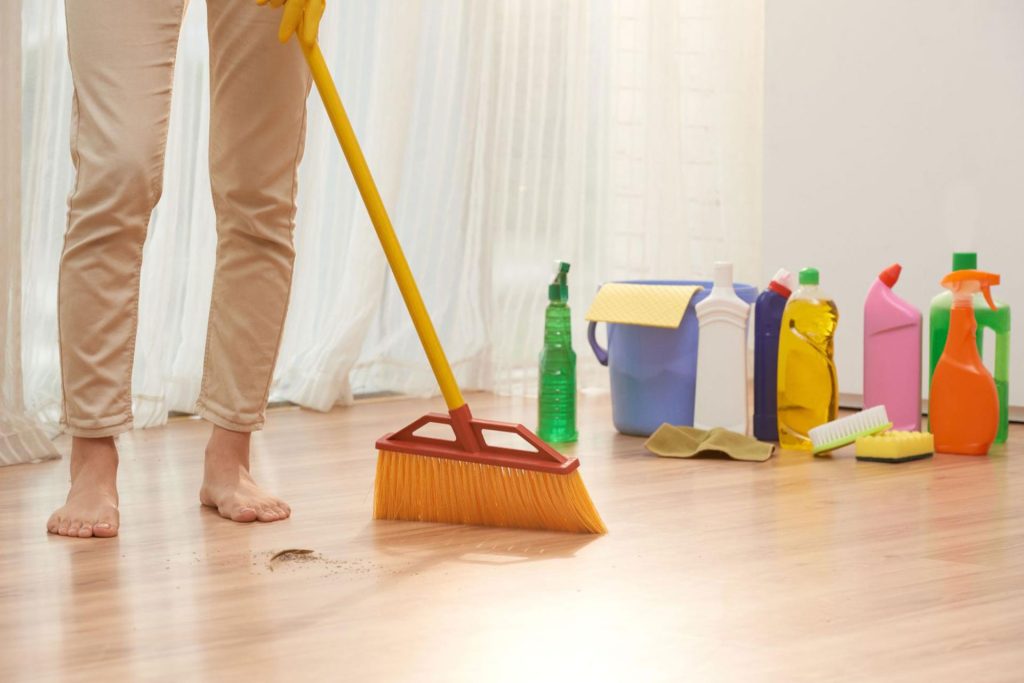 Not everyone has the same flooring, so what works for others may not exactly work for you. That's why it's important to find the best cleaning product for your floor specifically. Because let's face it, mess is an inevitable part of our lives. From hair and dust to food stains and splashes. Keeping our home clean can seem like a near to impossible task with the number of things we have to move around or pick up to keep it tidy and clean. Given that cleaning our homes is an inevitable task, there are products that cut down on the time, effort, and trial-and-error of cleaning items like floors. By using these products, you can make your life much easier knowing that your floors will be immaculate without a lot of work.
There are many different types of flooring available, and each has its own unique cleaning challenges. The best thing you can do is pick the type of flooring that best suits your lifestyle, and be sure to invest in professional quality cleaning tools. As with anything in our homes, a little bit of maintenance can go a long way. By following these few simple tips and tricks, you can ensure your flooring is both in tip-top condition, as well as on its way to looking like new again.
Do you need professional help with the flooring installation of your home? Contact us today!