Office spaces are considered high-traffic places because of all the foot traffic and activities that have been going on all day. Not to mention, the wheels of computer chairs moving to and fro, scratching the floor. With all of this being inevitable in every office space, it's a given that through time, the flooring can incur some wear and tear, which can be troublesome since repairs, especially huge ones, can be costly, time-consuming, and would cause disturbances at work. That's why even before the flooring installation, you should choose the right flooring to ensure that you are getting the right value for your money. Skimping on the quality of your flooring can cost you more than picking the right flooring option the first time.
So to help you with that, in this article, we'll be listing down some of the best flooring options you can choose from for your office space.
1. Hardwood Flooring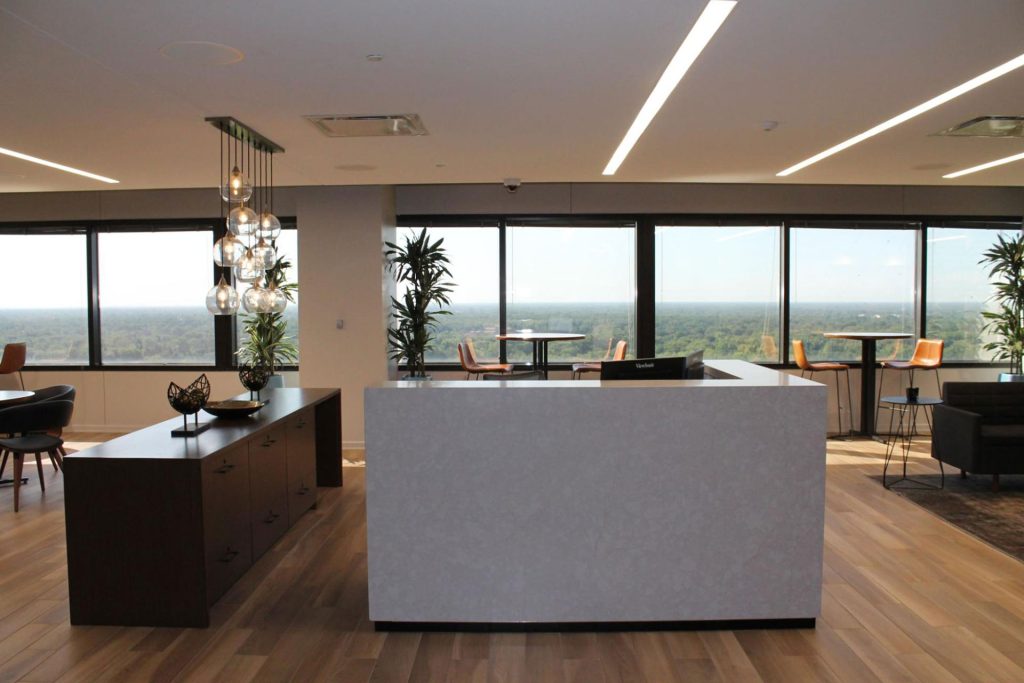 Hardwood has always been a popular flooring option for homes, and now even office spaces utilize it. This flooring has a timeless and elegant look that elevates the design of the room. On top of that, hardwood flooring is available in many patterns, textures, and finishes, so it fits almost any theme. It is also highly durable and can last for many decades, especially with proper care and maintenance.
2. Luxury Vinyl Flooring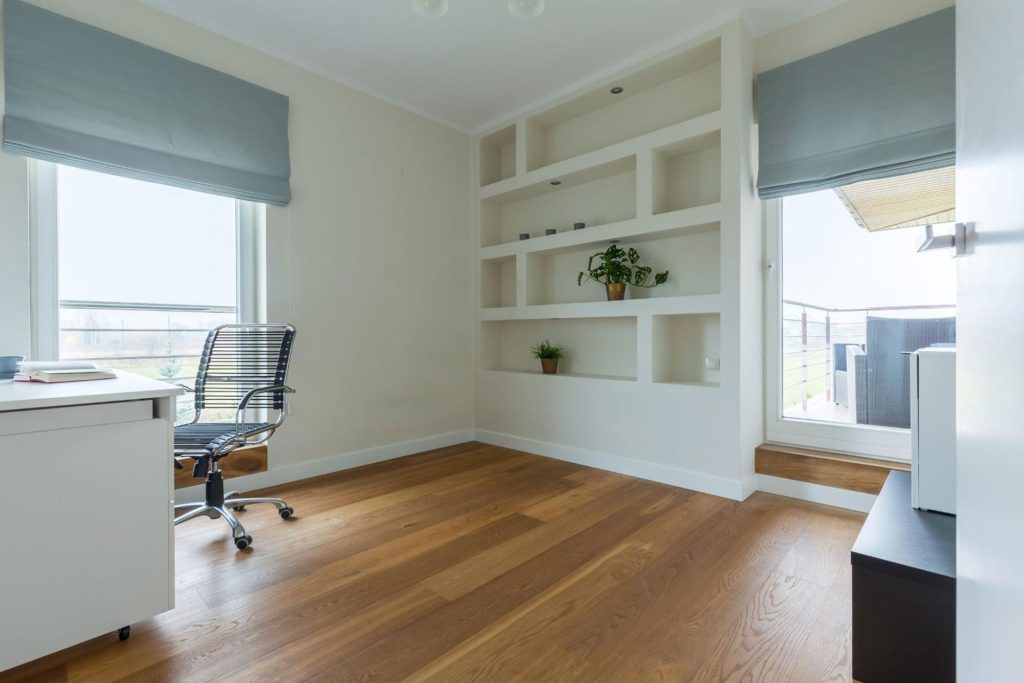 Vinyl floors are available in various patterns and colors. This stylish flooring has a classic appeal and closely resembles real wood flooring because of its look and texture. It is ideal for office spaces because it's comfortable to walk on and durable, so it can withstand heavy foot traffic on any day. Aside from that, vinyl floors are also waterproof, stain and scratch-resistant, non-slip, and easy to clean and maintain. So you won't have to worry about getting mud, dirt, or spills on this flooring because it will not incur any stains, let alone swell up because of moisture from spilling liquids. But you may still want to watch out for heavy objects or equipment that can potentially create dents on your vinyl floors if you want to keep it in good condition.
3. Laminate Flooring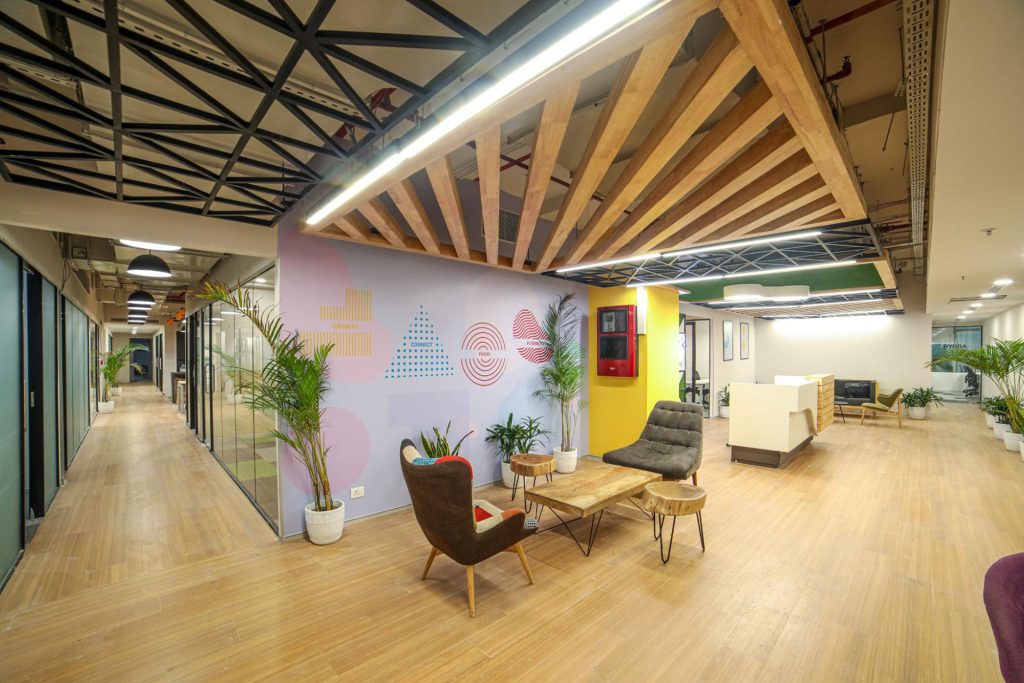 If you're looking for affordable flooring for your office space, then laminate floors may be a good choice for you. Laminate floors are a mixture of particleboard wood bases that are topped by an image layer and a transparent wear layer. This type of flooring is one of the popular flooring options for different areas of homes such as the kitchen, bedroom, dining room, and other areas. But apart from being a popular flooring option for homes, laminate flooring is also a viable option for office spaces. Laminate floors are a good alternative to hardwood flooring and are also durable, easy to maintain, waterproof, and scratch and stain-resistant. However, see to it that the laminate flooring undergoes proper cleaning and maintenance, so you can avoid costly repairs.
4. Concrete Flooring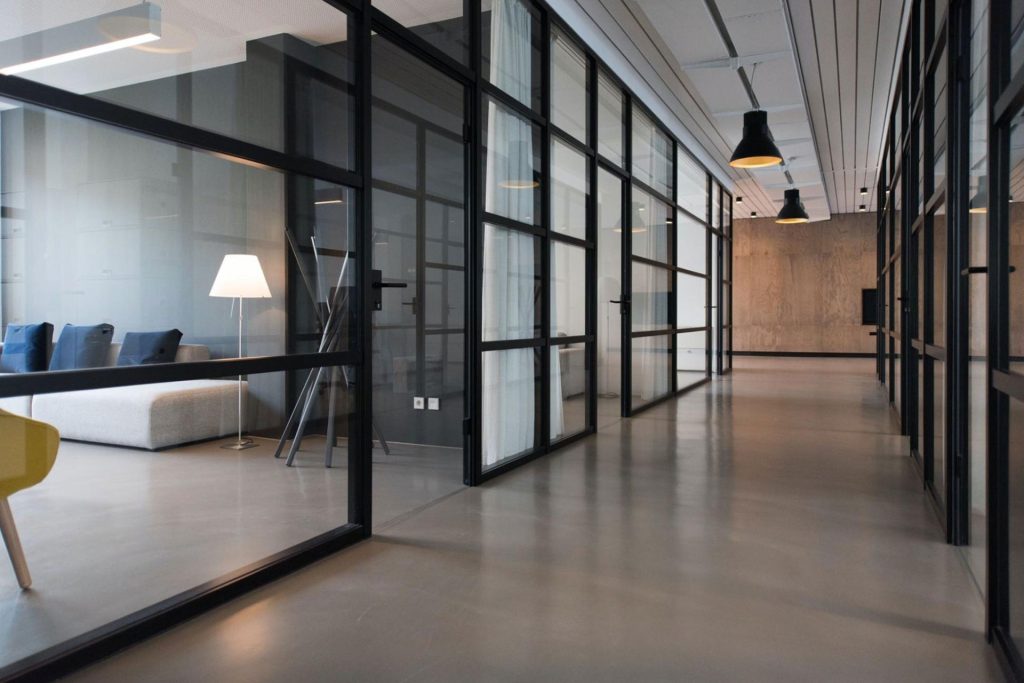 When it comes to minimalist, neat, and industrial designs, concrete flooring has to be one of the top choices. Concrete floors are not only very hard and durable, but they are also waterproof, highly scratch and impact-resistant, stain proof, and very easy to clean and maintain, making it suitable for office spaces with heavy foot traffic and those that are likely to contain heavy equipment. It can also be a flooring option for the toilet or bathroom and kitchen areas of your office as it is non-slip. Concrete flooring is low-maintenance, so regular sweeping and vacuuming would do to maintain its good condition.
5. Natural Stone Flooring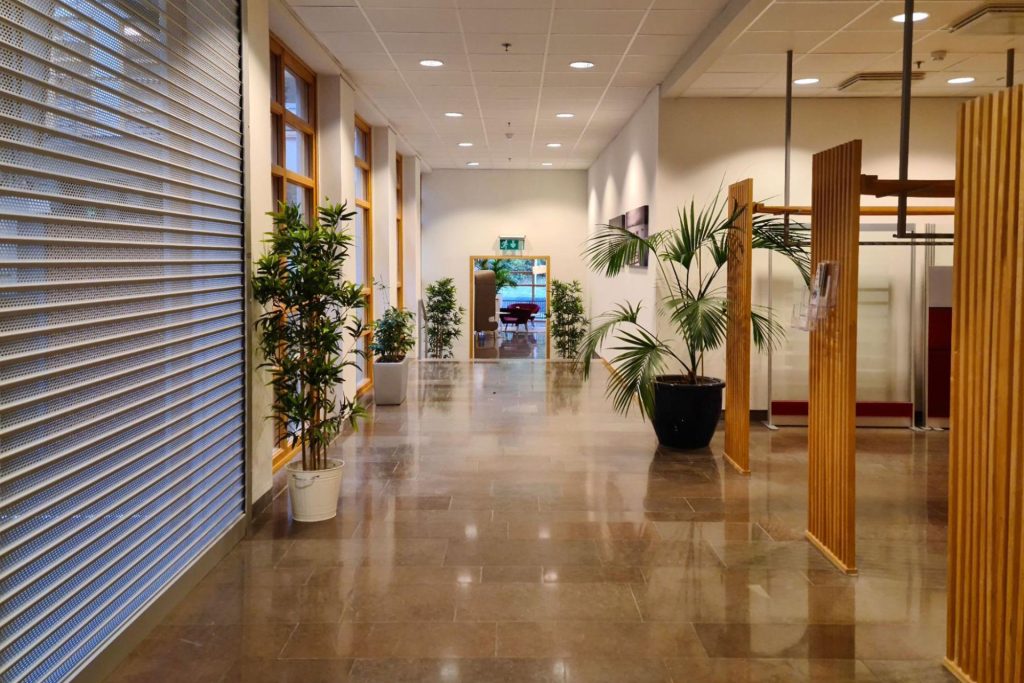 Natural stone flooring can last a lifetime. It is perennial-looking and very elegant, so it's not only a suitable kitchen flooring option for homes, but it can also be great flooring for office spaces. Natural stone is very hard and durable, waterproof, stain-resistant, and low maintenance, which means you won't have trouble with its upkeep. It is available in many different designs, colors, and patterns, and some stone flooring has no-two same stone slabs, making each slab unique. You can place this flooring in the lobby, reception area, and conference room.
6. Porcelain Tile Flooring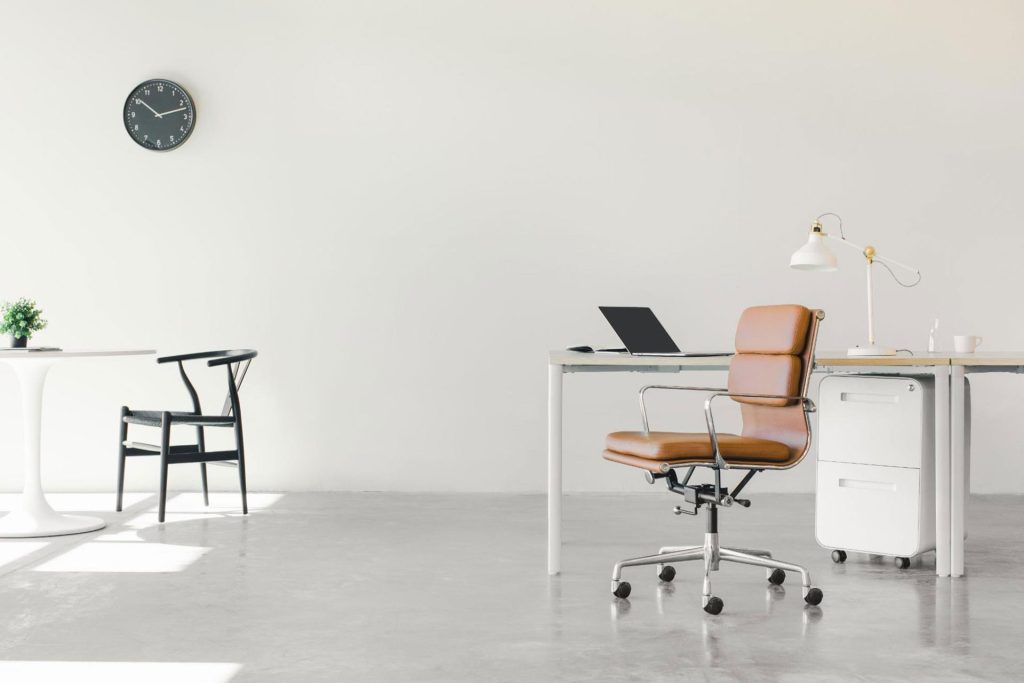 Porcelain tile is a versatile flooring material given its variety of designs, textures, shapes, and colors. It is stain-resistant and waterproof, which makes it a good choice for office kitchens and bathrooms. Porcelain tile flooring is also very easy to clean and maintain, scratch-proof, and affordable.
7. Engineered Bamboo Flooring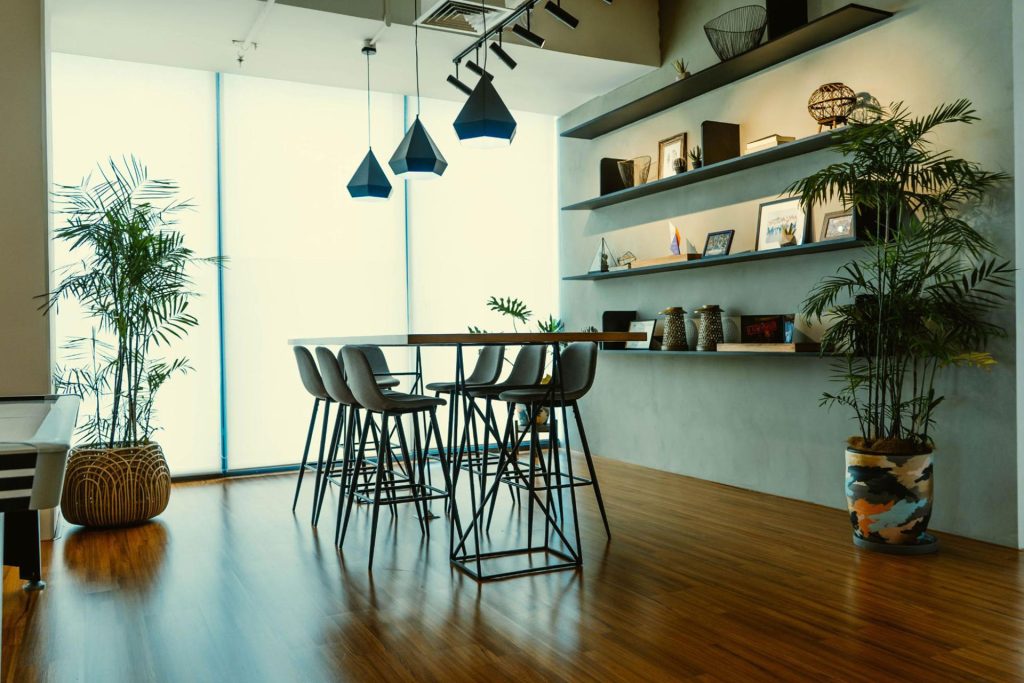 Engineered bamboo flooring is hard-wearing and resistant to scratches, dents, water, and stains, making it highly suitable for high-traffic office spaces. It is a good alternative to wood flooring and is easy to clean and maintain.
Looking for a flooring company in Los Angeles? Contact us today!