If you've been thinking about getting flooring installation done for your home, you're probably looking into how long it will take from initial planning to completion. The good news is that there are a lot of cheap and easy ideas available that won't break the bank or blow your schedule out of the water. The room we tend to disregard as a major part of our house for updating is the floor. In fact, many don't see flooring as anything more than adding carpets or getting hardwood floors. However, there are so many options available; you can even just buy new rugs if you want something faster to update your space.
1. Cork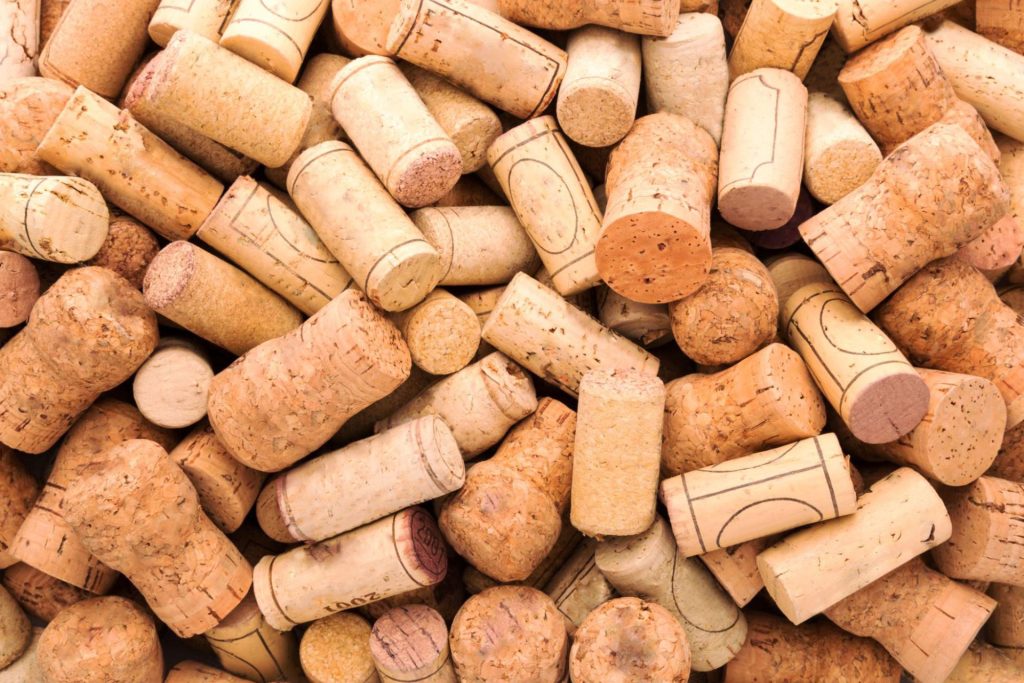 If you love the soft feel of hardwood flooring but want something more sustainable and eco-friendly, cork is a great option. Cork flooring is a popular and renewable product that's used widely in commercial and residential building projects. It is made from bark harvested from cork oak trees. Cork flooring provides many of the same benefits as traditional hardwood flooring, such as warmth and durability without the hefty price tag.
Cork is a fun flooring choice to throw into any room. Depending on the style and texture you choose, you can use it in the bathroom and kitchen — even the office! The main area where cork is used, however, is in the living room. Cork brings a touch of modern style and class to the home while at the same time providing a classy, comfortable feel underfoot.
2. Plywood Planks
Plywood is an excellent flooring choice for almost any type of room where hardwood would normally be used. It's extremely durable, easy to clean with a broom or vacuum, and very affordable when compared to hardwood. It can be applied to concrete, metal, or existing floors with various adhesive products. It's usually a great option for flooring in almost any room. The only possible exceptions are bathrooms or kitchens since moisture would cause the plywood to swell and warp.
3. Sheet Vinyl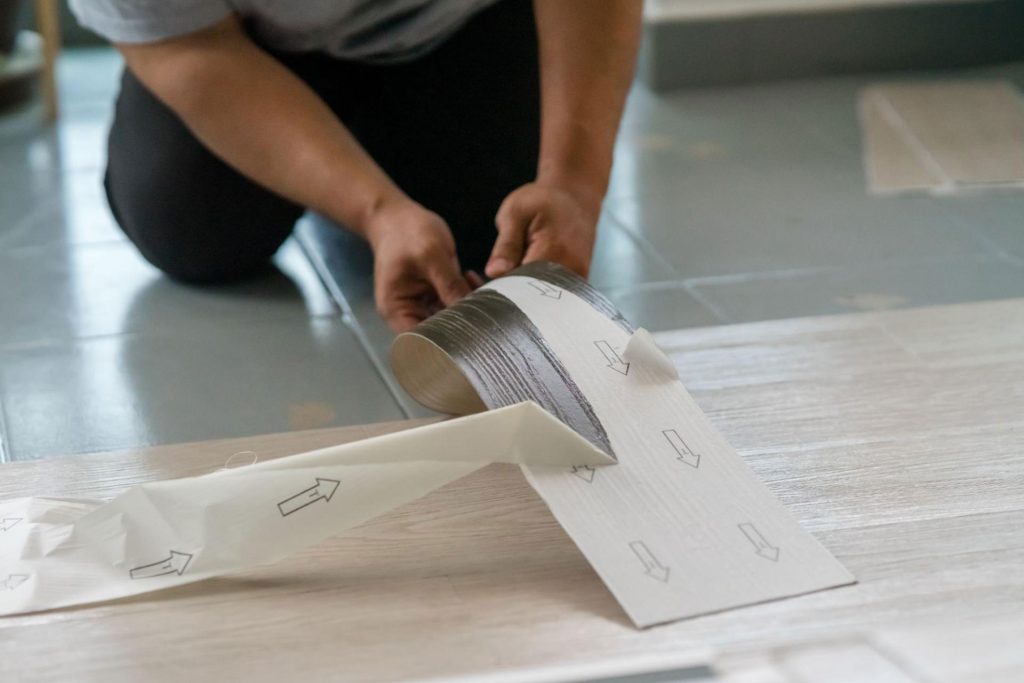 Sheet vinyl flooring provides an easy, durable solution for rustic chic finishes. Durable, waterproof, and chemical resistant, vinyl sheet is a great option for any room in the house, especially high traffic spaces like kitchens. Vinyl comes in a variety of textures ranging from a smooth texture of faux marble to rigid laminate planks with intricate designs. Vinyl is waterproof, making it great for bathrooms and laundry rooms.
4. Luxury Vinyl Plank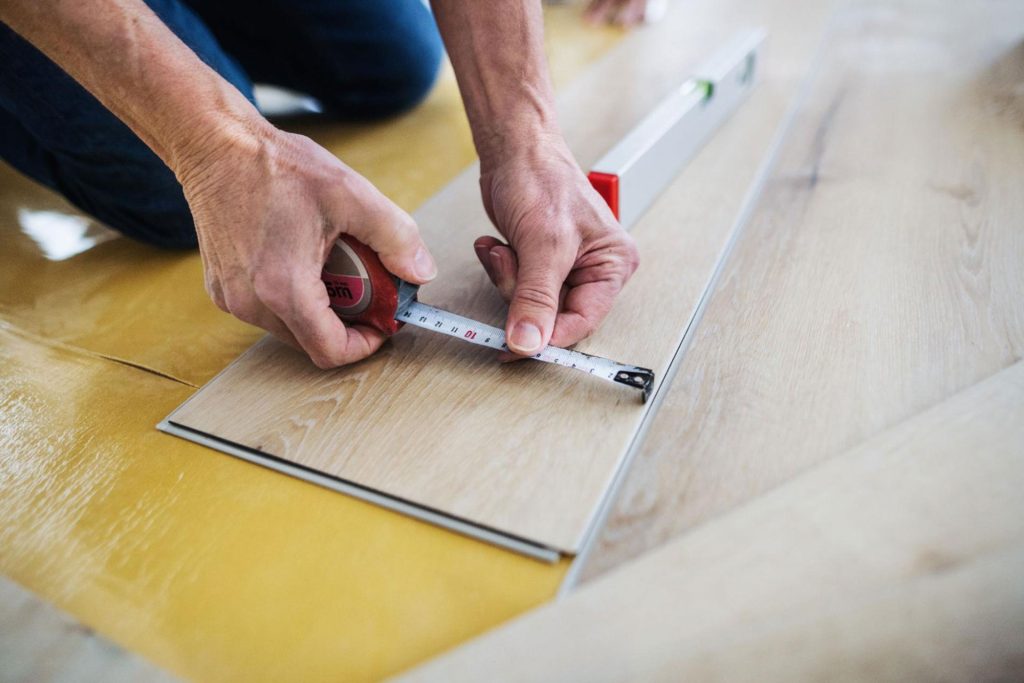 Luxury vinyl plank flooring gives homes a stunning look and feel. This kind of flooring is made to mimic the beauty of real wood and help you save significant amounts on your energy bills during the winter months. There are dozens of styles, textures, and colors available that provide a modern look to any setting. Vinyl floors are a great choice for any room where you need waterproof flooring. They've got a nice bounce under your feet which makes standing in the kitchen a lot more comfortable, and they're also great for bathrooms and laundry rooms.
5. Carpet
Carpets in your bedroom are the most common, and understandably so. It's affordable and can add a soft and cozy touch to your bedroom which is oftentimes a place you relax after a long day at work. It's plush, soft, warm, and generally highly comfortable. The sound-damping properties make it a good choice for an active bedroom where you're likely to spend a lot of time up and moving around (where you don't want the noise to travel through the house). And while most people associate carpeting with luxury, there are ways to make it a more affordable option. You can afford a full room of carpeting by shopping for synthetic fibers, seconds, close-outs, and in-stock flooring at a carpet warehouse.
6. Ceramic Tiles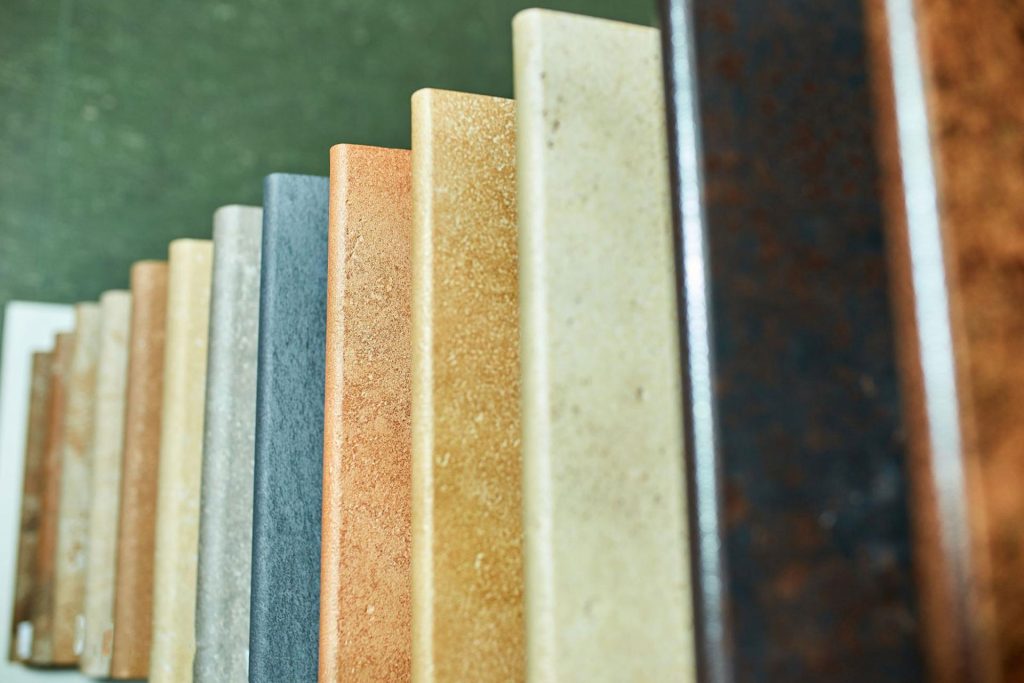 Ceramic tile is one of the most popular flooring materials used in homes today. It lasts for decades, is stain-resistant, easy to clean, and extremely durable. There are many different styles of tiles that can be used in bathrooms, kitchens, and entryways. It is also a good choice for allergy sufferers and those sensitive to airborne contaminants like pollen and dust mites. When these particles land on ceramic tiles, they stand out against their solid surface. This makes it easy to clean your floor with a simple damp mop or cleaning solution.
7. Concrete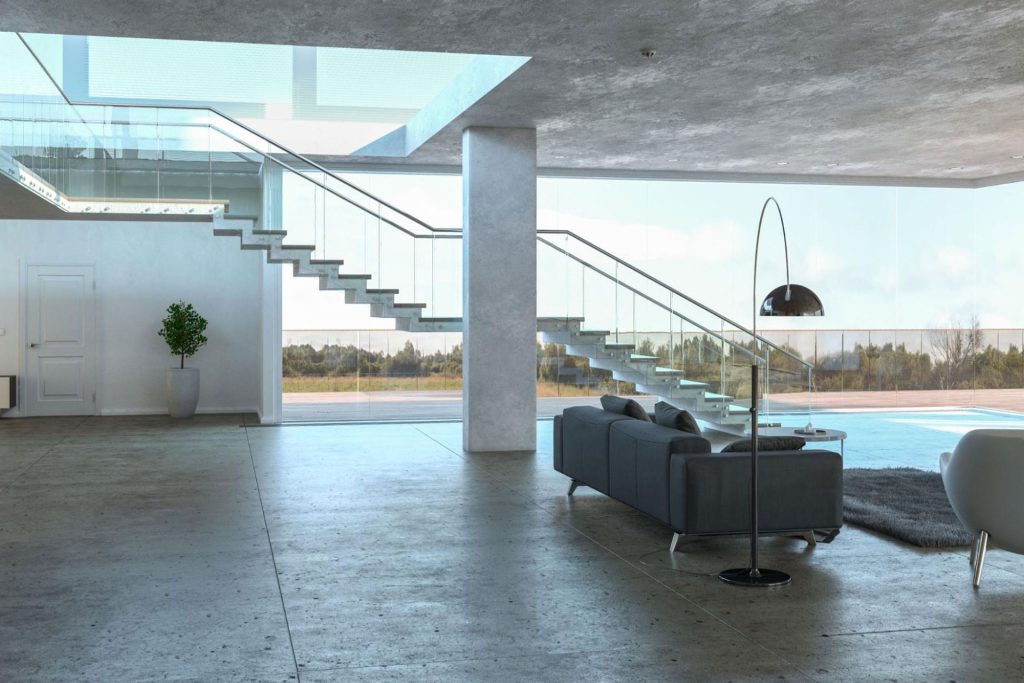 Concrete floors have been around much longer than you might think. In fact, concrete has been found in 14,000-year-old caves. But the concrete today is much more refined and can be used in a variety of ways — from a countertop to flooring. Of all the uses of concrete, it is prevalent in new homes as flooring because it is low maintenance and durable. Concrete isn't limited to one kind of design and does well in rustic spaces as well as more modern spaces like homes with an industrial feel.
A great benefit of concrete that makes it such a versatile material for floors is the combination of various colors in the process. Concrete floors come in basic grays and blacks, but they can also include blues and tans, giving concrete and added style factor that most flooring options don't have.
8. Linoleum
There are many choices when it comes to flooring, but one of the more durable, low-maintenance options is linoleum. Linoleum is composed of linseed oil, as well as wood fiber or cork and vinyl. It's easy to clean and maintain, which makes it a great flooring choice for high-traffic areas such as the kitchen or bathroom. Linoleum flooring has been named "the most popular flooring material in human history," with over 150 years of flooring history. Linoleum was first created in 1856, and since then, it has had a wide variety of uses. Although its popularity has been on the decline in recent years, linoleum remains a viable option for homes and businesses with other types of flooring able to withstand traffic or high moisture areas.
9. Porcelain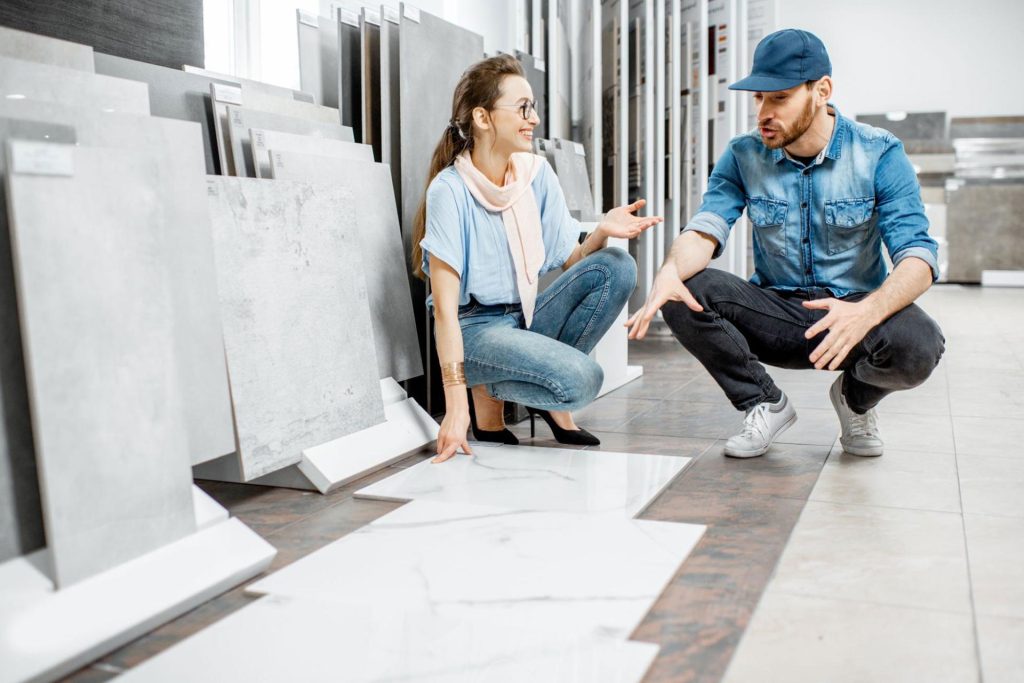 Porcelain tiles are an age-old material used on floors for centuries. In fact, some of the oldest tiles in existence were made from porcelain, dating back to 3,000 BC. Yet today, porcelain tile is more popular than ever and is used for a variety of flooring applications. This type of flooring might just be the perfect flooring for your home. It is highly durable, meaning it will last many years before showing signs of wear. It is also impervious to water, so you never have to worry about spills and standing water becoming a problem. Ceramic tile's versatility makes it ideal for any room, especially with its ability to come in several colors, shapes, and sizes acceptable for use indoors.
10. Bamboo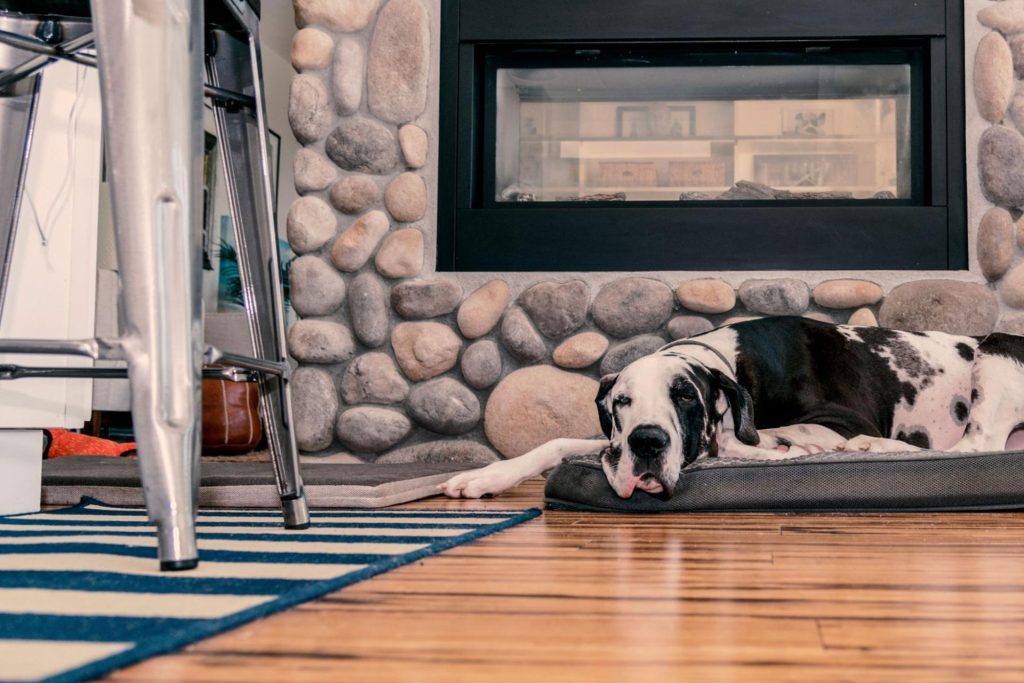 For the past few years, bamboo has been widely used in flooring. Compared to solid hardwood, bamboo is more affordable, making it an easy and cheaper alternative that's equally durable. It's also better for the environment because if you plan to discard it in the future, it can still be recycled. Bamboo flooring is definitely considered to be a must-have in homes today, it's not only cost-friendly and environmentally friendly but it is also durable. This type of flooring has smoother surfaces that can easily absorb moisture compared to traditional wooden floors.
With so many flooring options available, you should have no trouble finding one that fits your home's design and budget. Also, with enough research, you can find a style that matches the personality of your home. For example, if you have kids or pets, it might be best to choose something durable like cork flooring or vinyl. Then think about the other areas of your home as well to ensure that everything is aesthetically cohesive. Your renovated space will surely come out looking fantastic, and you won't spend big bucks doing it.
Looking for a flooring company in Pasadena? Contact us today!